The Best ELD for Hot Shot Truckers
The Best ELD for Hot Shot Truckers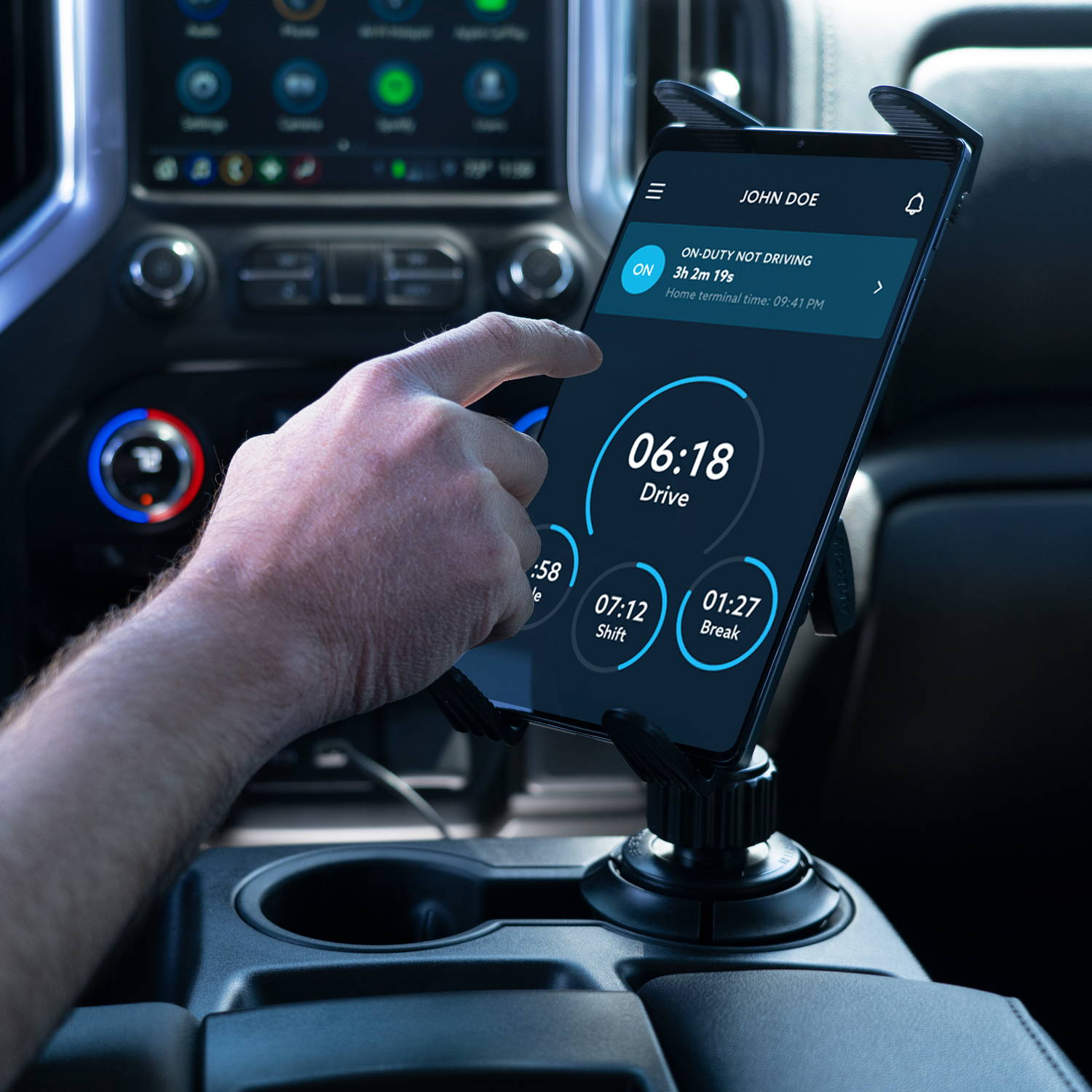 Why

EZ
LYNK

ELD

is the Top Choice for Hot Shot Truckers
Hot shot trucking requires a reliable and efficient ELD system to thrive in today's industry. Electronic Logging Devices (ELDs) have become mandatory for commercial drivers to keep track of their hours of service (HOS), route history, and vehicle inspections. These devices are incredibly important. They play a major part in guaranteeing safety and adherence to regulations on the roads.
When it comes to ELD systems, EZ LYNK is the leading provider in the market for hot shot truckers. Their system has many features that set it apart from other ELD systems. It promises a smooth and easy experience for users.
What is Hot Shot Trucking?
We previously explored the necessary steps to become an owner operator. Our blogs provided valuable insights and guidance on this entrepreneurial journey. Furthermore, we covered the realm of hot shot trucking, providing readers with key strategies for achieving success in this specialized field.
Are you interested in hot shot trucking and how to be successful in the industry? We recommend reading our past articles for more information. Discover the insider tips, practical advice, and proven techniques that can empower you to thrive as a hot shot trucking professional. Dive into our comprehensive resources to unlock a wealth of information and take your hot shot trucking career to new heights.
Why Do Hot Shot Truckers Need an ELD System?
Hot shot truckers must comply with the Federal Motor Carrier Safety Administration (FMCSA) regulations. These regulations require them to use an electronic logging device (ELD) to track their hours of service (HOS). ELDs also help hot shot truckers avoid fines and penalties associated with non-compliance.
ELDs can improve efficiency and productivity. They do this by eliminating manual paperwork, reducing errors and providing real-time data on vehicle location and status. Hot shot truckers can use this to optimize their routes. This can reduce fuel consumption, leading to cost savings over time.
EZ LYNK is an ELD system that has been specifically designed to meet the needs of hot shot truckers. It offers a range of features that can help truckers stay compliant and improve their overall business operations.
With EZ LYNK's ELD system, hot shot truckers can:
Track HOS accurately and efficiently
Vehicle tracking device allows real-time data on vehicle location and status
View and manage Drivers Vehicle Inspection Reports
Accurately manage, and track IFTA miles for easy reconciling.
EZ LYNK is a reliable ELD system. It can help hot shot truckers stay compliant with regulations. Additionally, it can help improve their operations and save costs over time.
Features of EZ LYNK ELD
EZ LYNK created a trucking ELD system tailored to hotshot truckers. It offers numerous features to enhance their operations and increase productivity. Here are some of the key features of the system:
Low Cost ELD makes it an affordable for new drivers
No Contract ELD allows drivers ELD solution to be long term, or short term
Quick vehicle installation and set up, with plug and play connections allowing users to set up their hardware within minutes.
The simplified IFTA tracking app allows drivers to store fuel receipts & other important documents securely within the EZ LYNK cloud.
GPS Tracking allows fleet managers both large and small to view drivers routes & locations.
Digital Pre-trip Inspection makes paper records a thing in the past. Simply scroll through the pre-determined inspection points to notate any defects your mechanic need to address.
EZ LYNK's ELD system supports many vehicles. This makes it simple to customize the system for individual hot shot truckers' needs.
How to Use EZ LYNK ELD System
Using EZ LYNK's ELD system is a simple and straightforward process. Here's a step-by-step guide on how to set up and use the system:
After purchasing the system, download the EZ LYNK app from the App Store or Google Play Store.
Install the device in your truck's diagnostic port.
Sync the device with the app by scanning the QR code on the device and following the on-screen instructions.
Create your fleet manager & drivers account.
In the app, you have two options to choose from. Select "Drive" when you start your trip. Select "On Duty" when you are performing non-driving tasks, like loading and unloading cargo.
The app will automatically record your driving time and provide alerts when you're approaching your maximum driving time limit.
EZ LYNK's ELD system has many advantages. Its user-friendly interface makes it easy for truckers to use while traveling. This makes it a great choice for truckers on the go. The app's intuitive design ensures that even those with little tech experience can use the system with ease.
When it comes to choosing an ELD system, hot shot truckers have a lot of options available in the market. However, EZ LYNK stands out from the competition due to its unique features and benefits.
EZ LYNK's ELD system provides comprehensive support for hot shot truckers. It offers real-time data, customizable alerts, and a user-friendly interface.
EZ LYNK is the top choice for hotshot trucking. It offers unique benefits that other ELD systems do not have. These benefits help improve business efficiency and compliance.
FAQ about EZ LYNK ELD System
As a hot shot trucker, you likely have questions about using an ELD system like EZ LYNK. Here are some of the most frequently asked questions:
What kind of devices does EZ LYNK ELD support?
EZ LYNK ELD supports both iOS and Android mobile devices, as well as Windows and MacOS desktops and laptops.
What is the installation process for EZ LYNK ELD?
Installation is quick and easy. Simply plug the EZ LYNK ELD device into your truck's diagnostic port, and download the app onto your mobile device. The app will guide you through the steps to activate your account and sync your data.
What is the cost of using EZ LYNK ELD?
EZ LYNK ELD offers flexible pricing plans based on the number of trucks in your fleet and the features you need. Contact their sales team for more information on pricing.
How does EZ LYNK ELD provide customer support?
EZ LYNK ELD provides USA based customer support via phone and email. They also offer online resources such as video tutorials and a knowledge base.