The Ultimate Tool Compatible with
Polar
is
,
BRP
, and
Artic Cat
.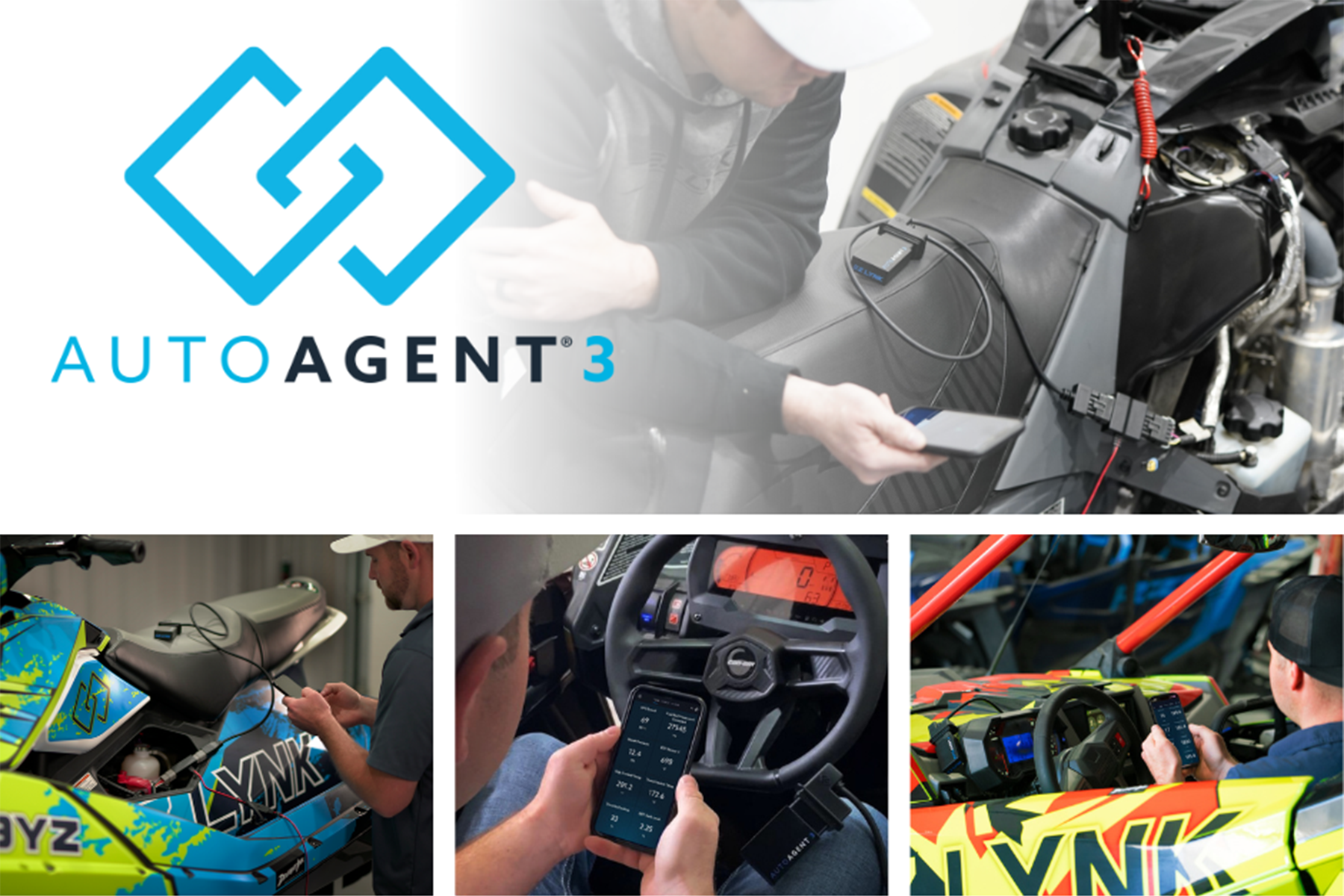 Unlock the full potential of your vehicle with

EZ

LYNK.
This innovative tool provides you with everything you need for maintaining and enhancing your vehicles. From straightforward diagnostics, to real-time live data analysis. Easily identify issues, and optimize performance, ensuring your machines are always in top condition. With the Auto Agent 3 you take back control. Application Specific Cables provide a solution for nearly everything in your fleet.


Adjust tire size, reprogram keys, perform engine component tests & recalibrations
Over the air vehicle updates & flash support

Record and send up to 30 minutes of data to your technician to optimize your machine

Frequently asked questions
Will the same Auto Agent work on my vehicle?
Yes, The Auto Agent will work with your automotive vehicles
How do I find a technician?
Similar to finding a good mechanic, the same goes for finding a technician. Do some research online to discover the right technician for you.
Will the functions work without a technician?
Yes the functions will work without linking your Auto Agent to a technician.
Do I need a Power-Up Adaptor?
Its recommended to purchase a Power-Up Adaptor when working with snowmobiles. This provides power to the vehicles ECM while the snowmobile is not running.
Is the Auto Agent 2 compatible with Powersports too?
Yes! We have cables specifically for the Auto Agent 2 to help connect to all your machines.
Where can I find a calibration?
EZ LYNK does not provide any kind of calibration or files. You will need to source these requests with a technician of your choosing.
What functions does the Auto Agent offer?
Each vehicle application varies. Please contact us for specific details.
Where do our vehicle wraps come from?
DEVIANT INK! These dudes are the best to work with, and offer the best print & lamination quality. Check them out at: www.deviantink.com
EZ LYNK®, Auto Agent® are registered trademarks of EZ LYNK SEZC.
This page may contain trademarks and/or copyrights belonging to EZ LYNK SEZC and are used with permission.